N6SIX's Favorite Links
N6SIX's Favorite Links
Here is a listing of the pages I enjoy visiting the most. This list will change as my interests change, so check back from time to time.... you just never know what might show up here!
Search Engines
This site goes without saying. As one of the fastest growing clubs in all of Southern California, the San Diego Six Shooter site is loaded with great information and interesting pieces submitted by club members. Be sure to check us out if you haven't already!
NOTE: Just click on the logo to be taken to the San Diego Six Shooters ARC web site.
You know us as the Internet's original search engine.
One of the most visited hubs on the Internet reaching one out of every two web users.
With over half a million sites divided into more than 25,000 categories, Yahoo! is both browseable and searchable.
The Internet's largest and most active web site devoted to the hobby of radio monitoring!
Disclaimer: This is a list of suggestions. Each operating station and mode mentioned herein is different. These are generalized suggestions only. However, one should take into account Part 97's wording of "Good Operating Practice" before deviating wildly from these suggestions. Please ask yourself "how is this going to affect the network?" before changing that next setting, or installing a new APRS station.
UI-View is a Windows APRS program. This application differs from most APRS software in that it isn't designed just to be used with TNCs in terminal mode. UI-View also supports TNCs in KISS mode, AGWPE host mode and BPQ host mode.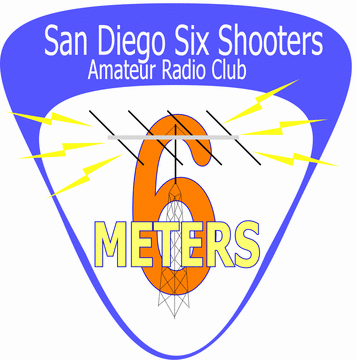 Favorite Sites
Satscape is a Freeware Program for the PC. It produces real-time displays of where any Satellite is, and predicts passes for your locale.
A must see site for the tried and true sports fan. Up-to-date information about your favorite sport or team, as reported by news agencies all around the globe.
The official web site of Major League Baseball. News, stats, scores, team sites and much more. This site is for the baseball junkie (like me).
Includes a real-time Index Map of recent earthquakes in California and Nevada, along with all the sismic information generated. A good site to check out when you think you've just "felt something".
The Internet Archive is a 501(c)(3) non-profit that was founded to build an 'Internet library,' with the purpose of offering permanent access for researchers, historians, and scholars to historical collections that exist in digital format